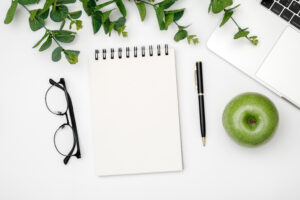 Naturopathy is a patient-centered, evidence-based approach to healthcare that emphasises, looking at the whole person, disease prevention, health promotion, education, and individual accountability.
Naturopaths use a variety of modalities such as nutritional and herbal medicine, dietary and lifestyle recommendations, and functional testing. A naturopath can work alongside your GP or current health provider.
What a visit with a naturopath can do for you
Help you understand the underlying cause of your health concerns

May help prevent the onset of chronic disease

Assess your current state of health & detect warning signs

Provide individual advice on improving your diet, health and lifestyle

Complement orthodox medical treatment

Assess your body's individual nutritional requirements

Look at ways to support your energy levels and vitality

Teach you about your own body

Put you back in control of your own health

Support you on your journey to health, listen to what it is you really need

Help you cut through all the noise or fads about what you should and shouldn't do for your health and come up with a plan just for you.
Hope is a registered naturopath with New Zealand Naturopaths and Medical Herbalists of New Zealand who is recognised by Southern Cross Insurance.
You may be able to claim some of all of your fees depending on your insurance policy. Please check with your insurer.
To claim your appointment a paid invoice will be issued to you to claim direct from Southern Cross.